A perpetrator of great cruelty against innocent words. Yes, that's right! The author of UNSPOKEN, the DEMON'S LEXICON trilogy and co-conspirator on Team Human
Ask me anything
September 18, 2014
aemarachlian said: For the kiss challenge: Kami and Jared, number 9! :))
Is this close enough to kissing?
Awwwww.
September 18, 2014
The closest this reporter has come to getting our town's scoop is when I asked Mr. Roger Stearn (age seventy-six but young at heart) to tell me a secret about our town.  He confided that he believed the secret to Sorry-in-the-Vale's high yield of wool was in the sheep feed.  I think I may have betrayed some slight disappointment, because he stared at me for a while, said, "Respect the sheep, young lady," and ended the interview.

—Sarah Rees Brennan
Someone says they have a crush on Roger Stearn in Unmade. ;)
September 15, 2014
In honor of me rereading Unspoken and using photoshop for the first time, I have attempted a Nosy Parker and Brooklyn Nine Nine mashup.  Also I made up some job titles since some of them didn't have official titles, and they're in the order in which they joined the newspaper.
This is awesome cool I must say! I love the colours and the banners. (Purple is the colour of creativity so it suits Kami. And red… well, come on, Jared, it's in your name, plus the first time we see you you are ALL BLOODY and that never really changes that much does it you are a disaster clean yourself up. ;)) I really like Brooklyn Nine Nine so I am flattered and much taken with the idea.
September 15, 2014
Day Thirteen: I Can't Wait For this ; Unmade by Sarah Rees Brennan

Get on my bookshelf Unmade!
It's coming! Aw, and Cassie Clare is with me on the shelf, and Stephanie Perkins is below us. Looks like a party. :) Unmade won't want to miss the fun!
September 15, 2014
How to suppress women's writing in the age of social media
Inspired of course by  by Joanna Russ. And not set off by anything in particular, just an aggregate of comments and a good friend being treated terribly for posting some of her fiction for free online.

She tweets and tumblrs so she must not be working.

She never tweets and tumblrs so she must she think she is too good for her fans.

Her books don't sell so she must be a

failure

.

Her books do sell so she must write for the money.

She writes too much of one series. A good writer would write books set in lots of different universes. 

She should write more of the same series because that is what I like. Hope she doesn't think I will buy her new stuff.

She talks about and answers questions about her books, why won't she leave her fandom alone? Why is she trying to impose her views on them?

She doesn't answer questions from her fans or listen to what they say. She must not care about them.

She sells her work for money so she must just want money.

She posted her work for free so it doesn't really belong to her.

I like her main female character so she must be a

Mary Sue

that the author based on

herself

.

I hate her main female character so she needs to learn how to write women.

I wrote her a nasty message and she didn't answer so she is a coward.

I wrote her a nasty message and she did answer so she is a bully.

She contradicted me when I accused her of something so I know she did it, otherwise she wouldn't be so defensive.

She didn't contradict me when I accused her of something so I know she did it, otherwise she would have defended herself.

She wrote it but she tried too hard to be literary so I couldn't get into it.

She wrote it and I really enjoyed it but because of the subject matter I know it's trash, really.
September 14, 2014
"They were curved together like quotation marks with no words in between"
—
Unmade, Sarah Rees Brennan (via wordsfromya)
But who is it?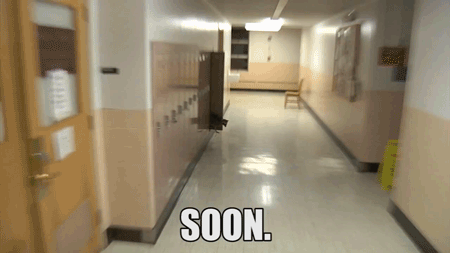 September 14, 2014
A Gentle-Elf's Lament
Inspired by Turn of the Story and Wings in the Morning by Sarah Rees Brennan

This is a present I made for SRB to thank her for gifting us with her free story, Turn of the Story, which is up on her blog. Here is the first section: http://sarahtales.livejournal.com/209287.html

Please note that the song contains spoilers for both Turn of the Story and the short story "Wings in the Morning", which can be found in the anthology Monstrous Affections.

Seriously you guys, these stories are the best. Thank you Sarah!!!
What a beautiful present, thank you so much!
I am so jealous of the talented: wonderful voices and artistry! And so honoured when such talent is gifted to my unworthy self. I'm so complimented and delighted to have inspired this beauty, which also celebrates Fair Gentleman Golden and the suffragelf movement. ;)
September 12, 2014
I am suddenly struck with terror at the thought of Unmade

I don't think my heart will be able to take what happens
September 11, 2014
This speaks to me. 

Is this real? 
I wrote this.
(Source: arcaneimages)
September 11, 2014
valthezeh said: I feel like this question must have been asked before (apologies if so!) but I was curious how elf naming works. Do elves get married? Do male elves take the names of their wives? How are the children's names chosen? Thanks! PS, I adore all of your books and short stories and essays and everything else you write!
Elf naming in Turn of the Story!
Elves do get married, or close enough to it: they have commitment ceremonies that involve magic and ritual.
Male elves don't take their wives' names, because men don't have surnames that work in the traditional/closer-to-human sense that female elves do. 
Men would however on marriage be considered to leave their mother's clan and become part of their wife's clan. Our heroine Serene-Heart-in-the-Chaos-of-Battle often refers to her mother's house in that way: as a house, a clan, and a symbol, and one that can be shorthanded: 'I am a daughter of Chaos.' So men are part of the house, but do not get to bear the signifier/symbol of the name: instead they're called after what their parents hope will be things signifying their attractiveness.
(Not super different from parents naming their daughters things like Grace, or after pretty flowers.)
Hence 'Bright-Eyes-Gladden-the-Hearts-of-Women' and 'Golden-Hair-Scented-Like-Summer', our two most significant male elves. (Edited to Add: I edited that! I typed female! I was watching the mothers/daughters and fathers/sons stuff like a hawk! You never know how hard this is until you invert it and your hands betray you writing the wrong pronouns when you describe someone as pretty…)
The parents choose the names together, much like human parents, but there'd be a little balance in favour of the mothers getting their own way with daughters' names along the lines of 'well, from my mother's mother down to me the strong name of In-the-Face-Kill-Your-Enemies has been passed!' and the fathers getting their way with sons' names along the lines of 'I just think it's pretty/feel emotionally attached to it.' (But daughters' names would have to be chosen to go with the house name, hence Sure-Aim-in-the-Chaos-of-Battle and Swift-Arrows-in-the-Chaos-of-Battle, while we never get two male elves with the same name-ender. So there's more freedom in choosing a son's name, but it's also seen as a more emotional/whimsical thing, and of course you get—as with Bright Eyes—not traditionally attractive male elves with names that indicate attractiveness, which can be difficult for them.) 
Illegitimacy isn't really a thing, because you generally know who your mother is, and so daughters always take the mother's name whether their parents were married or not. Also elves can only get up the duff on purpose after another ritual: marriages and partnerships still break up, of course.
Glad you asked and thank you for your kindly words! I think a lot about surnames and names in general, partly because names are words and I find them fascinating, partly because that pesky 'Rees Brennan' means I am always mis-shelved and hard to find in bookshops, but my mama would have murdered me if I'd dropped the Rees after thirty-four solid years of sending back letters addressed to 'Mrs Brennan' with 'NO SUCH GODDAMN PERSON' on them.
everyone believes jared is dead this is unacceptable

UNMADE

UNMADE UNMADE UNMADE UNMADE UNMADE UNMADE

Day 17

Nothing significant happened today. No new discoveries or adventures in the life of this study abroad student. I actually feel really at home...

FEMALE ASIAN-AMERICAN WATSON, FEMALE MORIARTY, TRANSWOMAN MRS. HUDSON

WHY IS ELEMENTARY NOT TUMBLR'S FAVORITE SHOW

...